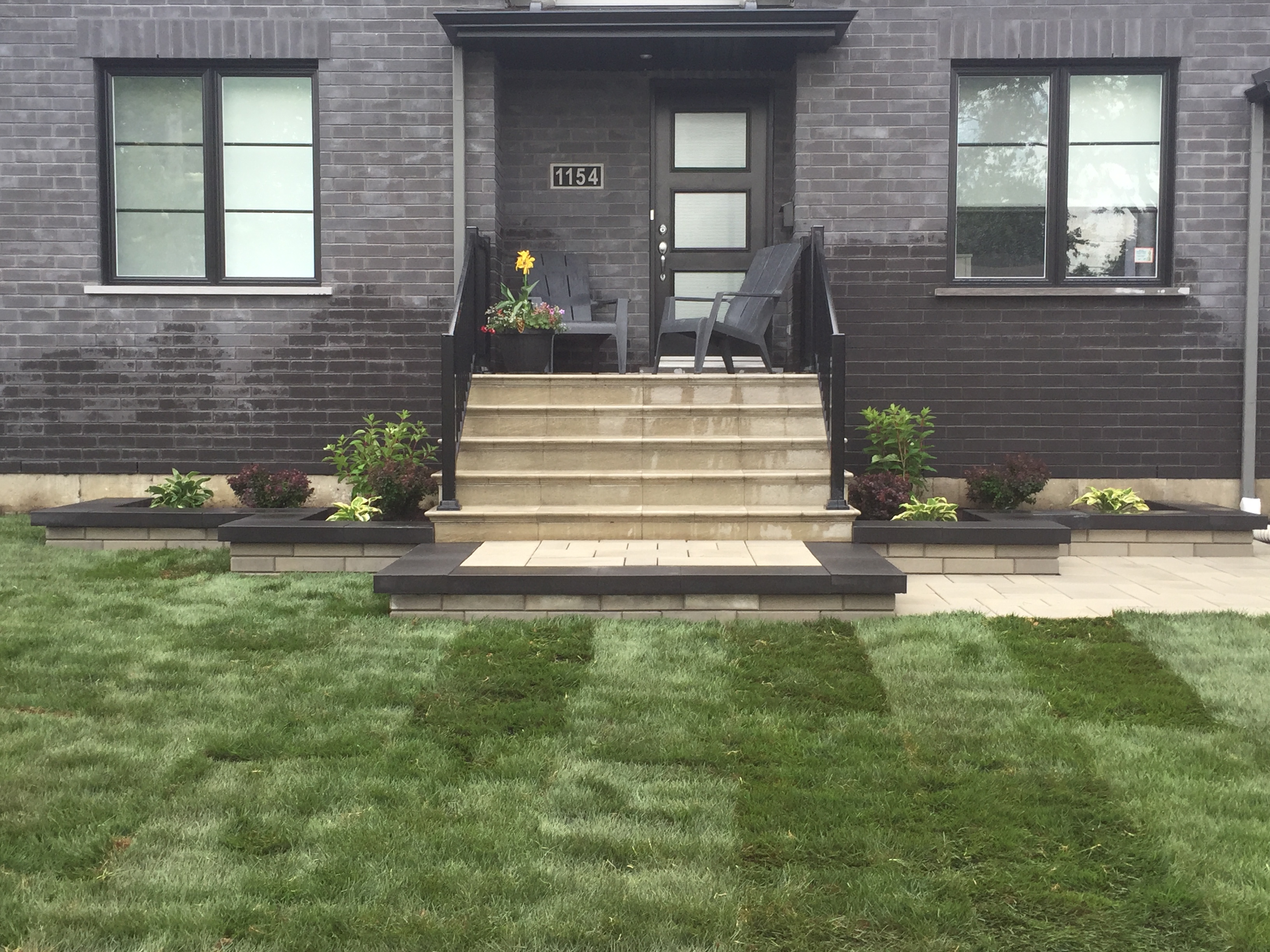 Pave Uni Stone (Paved uni Stones) are often installed to not only enhance outdoor decor, but also to enjoy the versatility that block interlock paving bricks and stones offer. Pave Uni is a popular and attractive method to complete patios, entrance walkways, and even driveways; often used to complete an outdoor landscape.

If you already have a paved stone pave uni feature to your Laval landscape, it is a great idea to seal (scellant pave uni) the pave Uni Stone Laval to protect your investment and add a new look to the entire feature . Additionally, our pave uni sealer helps with ceasing the further growth of bad weeds (mauvais herbes).

Whether you want to create a pavé uni pathway, pave uni walkway, pave uni pathway, pavé uni driveway, pave uni l'entree, build a garden wall pave muret, repair existing pavé uni, or even lay down stepping stones, AJK Lawn is your one stop service provider. We use industry leading quality pave uni products bought directly with our main distributor Beto Bloc and Techobloc.

CALL 514.701.5296 NOW to book you free pave uni consultation and pave uni design plan and let AJK take care of installing and/or repairing your pave uni in Laval.